---
A lot about a farmers market is old-school. Based on most people's eating habits the mere idea of buying raw ingredients and cooking from scratch is all too rare. To many, cooking dinner is opening a jar of sauce that someone else made and serving it over pasta someone else made. We don't expect to, nor are we trying to, convince everyone to make everything completely from scratch but we hope to at least make people conscious of the difference. This is the spirit of planning winter food demos with a bit of a party also.
---
All Events Begin at 11:00 AM except as noted
---
Saturday, September 8
10:00AM to 1:00PM
Care-A-Van: 2nd Saturday each month: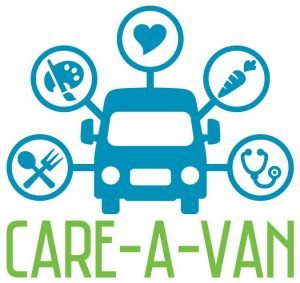 Get connected to community resources, health screenings, arts, fitness, music, a free healthy snack and so much more!   Learn about gardening, plant sales and Community Garden Tour!  
https://www.facebook.com/events/1762695184026293/
10:00AM to 12:00PM
WIC Coupon Distribution
Eligible WIC participants will receive four (4) $5 coupons for purchase of fruits and vegetables at the Market.
---
Monday, October 8, 2018
6:00PM to 9:00PM
Taste of Autumn Benefit
St Mary's Church Hall 15519 Holmes Ave, Cleveland, Ohio 44110
The annual Taste of Autumn Benefit supports two worthy causes, the Coit Road Farmers' Market and Care-A-Van. Care-A-Van brings community resources including health screening, cooking demonstrations, community services, art and entertainment with monthly events at the Market.  Founded in 1932, the mission of the Coit Road Market is to provide access to affordable locally sourced farmed fresh products to the residents of Greater Cleveland.  The proceeds support Care-A-Van events and operation of the market during the winter months.
The Benefit features live music by Collective Express and a local harvest buffet from area farmers prepared by the region's chefs. Frank Iacobucci of Pranzo, Ryan Kaston of Bistro 185, Eric Wells of Skye LaRae's Culinary Services, The Beachland Ballroom, John Selick of Ahuja Medical Center, Chef Chandra Morgan-Henley of No Wheat No Worries, Personal Chef Lisa Pucci Delgado, Andrew Needham from Needham Gardens, Kevin "Spicehound" of the Market.
Advance purchase tickets for $35 per person ($40 at the door) are available below or at the Coit Road Farmers' Market.
---
---
Saturdays, October 26
9:00AM to 10:00AM
At Stephanie Tubbs Jones Health Center in East Cleveland including health screenings, an exercise class, a cooking segment by the Market during the produce distribution.
---
2015 – 16 Event Recap
The market conducted over 25 cooking classes in 2015 with support from the
Cleveland Chapter of Les Dames d'Escoffier. Classes included making tamales, hand-made pasta, smokies, sausage, perogies, tamales, cooking with cast iron and vegetarian dishes. A monthly class during a Cleveland Food Bank produce distribution at Stephanie Tubbs Jones Medical Center in East Cleveland includes both exercise and cooking.